JW Zhang's History of Disrupting the Bike Industry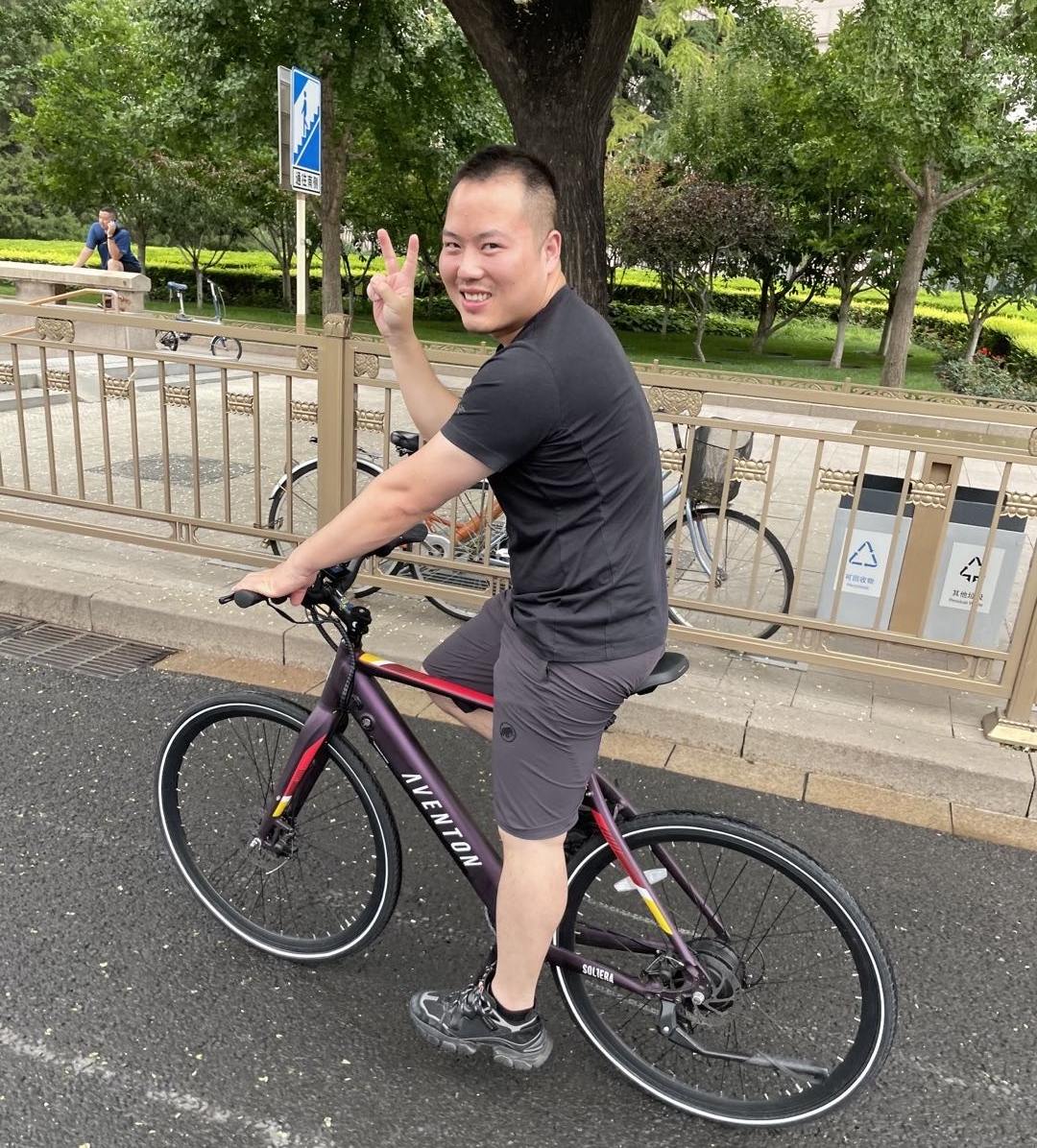 The founder of Aventon, JW Zhang, was born into a prominent manufacturing family in one of China's small but industrial cities. With manufacturing inherently in his blood, an unbelievable work ethic, and a growing passion for the community, design, and function of bikes, Aventon was destined to be born. 
"I was born in a very remote village in China, and I remember my dad bought me a small bike when I was five years old with the training wheels, and that was my transportation." JW says, "When I was at California State Long Beach, I saw kids on their bikes, and noticed this was also their means of transportation. When the fixie market exploded, I knew there was an opportunity where I could make some impact. I wanted to make a better product with a better design. 
Aventon started as a one-person operation. JW managed the bookkeeping, customer service, product knowledge, website creation and management, and sales calls among other roles. Applying his fundamental knowledge of manufacturing to building his own bikes, JW migrated production in-house to build Aventon's fixie bikes within his family's factory. 
JW has always had an entrepreneurial spirit. In 2013, JW disrupted the fixie bike market with the introduction of the Mataró. The Mataró was aerodynamic in its form and strategically engineered from lightweight aluminum to outperform. Stealthy in design and incredibly light, it cost about half the price of the competition to build. With the first of Aventon's bikes in hand, JW would drive to various bike shops around Los Angeles and Orange Counties to sell the Mataró out of the trunk of his Sienna van. That is, until Aventon expanded its line of fixie bikes, cultivating a high-performance cycling reputation with a dedicated community. 
As electric cars were introduced to the market, JW soon found new inspiration, wondering if electric cars would become mainstream? If so, will electric bikes also become mainstream? Thinking beyond fixies, ideas began to formulate for the future of Aventon. 
"There's a greater demand for ebikes. Fixie bikes were too niche. Ebikes are about making people's lives happier, and healthier, and people being able to go faster and longer. Ebikes are environmentally friendly compared to other transportation tools or traditional costs." 
Aventon was one of the first cycling brands that stepped into the ebike industry, ahead of its competitors, before the 2020 bike boom. JW saw the potential of ebikes, directing his and Aventon's efforts towards the growth of e-mobility. Aventon's first ebike, the Pace 350/500, once again disrupted the bike industry because where many other ebikes on the market were bulky, Pace was sleek and looked like a traditional bike, just with a battery. The disruptive angle of the brand has kept it pushing forward. 
PRESS RELEASE_ JW Zhang's History of Disrupting the Bike Industry .docx
DOCX - 8.4 Kb
Download