Aventon eBike Brand Now Available in Stores at Best Buy
Aventon's Soltera Ebike is Available in over 200 Best Buy Stores and Offers Support from Geek Squad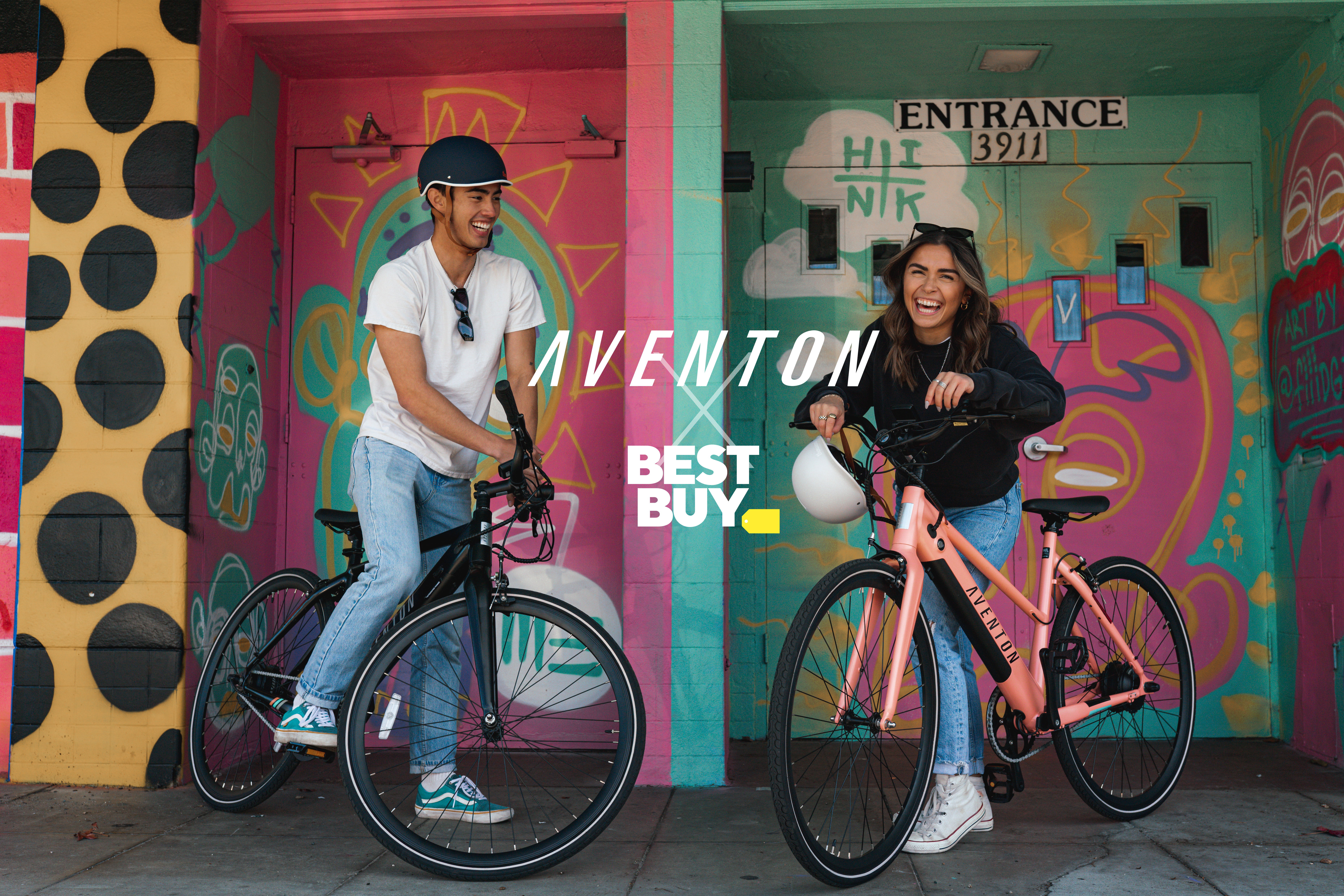 BREA, Calif. - July 6, 2022 - Aventon, a California-based eBike company, today announces that the fan-favorite Soltera will be available in-store at a wide selection of Best Buy locations across the United States.
Aventon will be available in-store for the first time across more than 200 Best Buy locations starting in July. The first Aventon that will be available to be purchased in stores is the beloved Soltera 7-speed eBike. Since Aventon partnered with Best Buy in November of 2021, over 1,500 Aventon eBikes have sold online through Best Buy. ​ 
The Soltera will be available at Best Buy just prior to the school year and is the perfect eBike for commuting. Designed as a lightweight, affordable eBike that seamlessly integrates into urban life, the Soltera has enough power and range to replace your car. With four colors available, two drivetrain options, and a traditional or step-through frame option, there's a Soltera for every rider. ​ 
"Aventon is honored to partner with Best Buy, a company that clearly recognizes the importance of the eMobility movement and the potential of eBikes to change how we live, commute and recreate," said Adele Nasr, Chief Marketing Officer, Aventon. "The availability at Best Buy advances our goals to truly be the first e-mobility company for the real world and getting more people to join the movement."
Additionally, customers who purchase Aventon eBikes from Best Buy will have access to Geek Squad support. The Geek Squad can safely assemble and help customers fine-tune their bikes, conveniently in the customer's own home, for just $99.99; services include assembly, adjusting brakes, seat height, and handlebars.
Check out Aventon's blog for more details
Aventon eBike Brand Now Available in Stores at Best Buy.docx
DOCX - 8.1 Kb
Download
Aventon Affiliate Partners: ​ Avantlink